Rihanna Pictures In France For Paris Fashion Week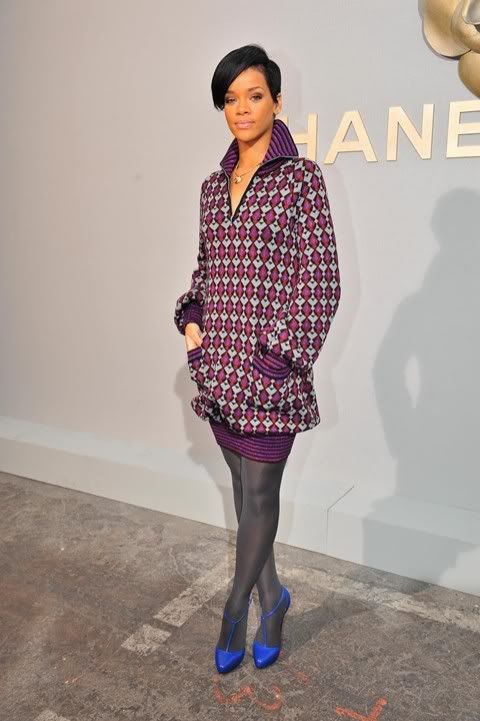 Rihanna At Paris Fashion Week In France Earlier Today

Rihanna was pictured at the Karl Lagerfeld's Chanel autumn/winter 2008/09, at Paris Fashion week in France earlier today.Rihanna is wearing one of those fabulous design by Karl Lagerfeld.A senior Anglican cleric named Reverend Harold Crichlow has called on Barbadians to earnestly pray for Grammy award winner Rihanna.He said at the St. Andrew Church :
He sincerely hoped Rihanna would find someone who could help her to remain balanced should she ever find herself in this spiritually dangerous situation. She will soon be in Hollywood where she will meet many who have lost their way, and many who have passed through the experience and will be able to counsel her. The loss of self can also be brought about by the tremendous wealth she will accumulate overnight, and at such a young age.
I guess the poor religious man did not see the pictures of Rihanna lesbian pictures,nor the crotch photos and all the other sinful moments she has been delighting in.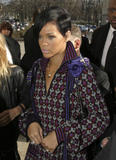 Category: Rihanna