Rihanna And Chris Brown Dating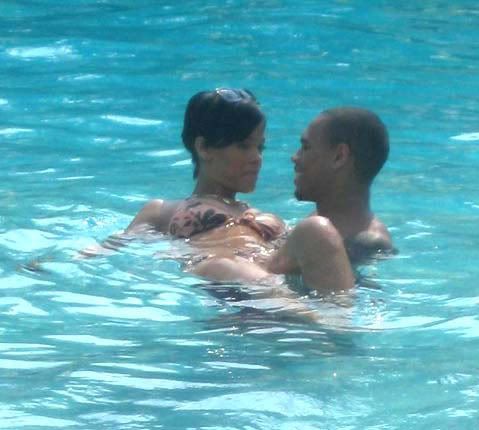 Rihanna Bikini Picture In Jamaica

Rihanna wearing a bikini and Chris Brown were pictured gazing into each other's eyes in a pool at the Hilton Kingston Hotel in Jamaica.
According to witnesses:
"They were smooching in the pool and were really lovely dovey. They were playfully making out and he was kissing her on the neck.""They were floating together with him carrying her and she kept saying, 'Don't get my hair wet.' She was very soft and feminine but he was a big kid and splashing around."
Rihanna and Chris are officially taken over as the hottest power couple.
Category: Chris Brown, Rihanna