Beyonce Pics I Am Tour Madison Square Garden
Beyonce Pics I Am Tour Madison Square Garden – Beyonce Knowles and her husband Jay-Z were pictured as they performed at Madison Square Garden (June 21).The couple performed two songs during the two-hour "I Am…" tour stop including her mega hit "Crazy in Love". Letoya Luckett is all over claiming that Beyonce's dad, Matthew Knowles did not kill her BET Awards performance.Luckett said:
"It saddens me a little. Because our situation happened close to 10 years ago, and I think as we all know Bey is a very, very, very, talented artist, and I think that we both have our own lanes and fan base, and I don't see why I would have to be one of the ones picked out of the entire crew of females that will be hitting the stage that night. There are so many other female artists performin' that night and I think we all deserve to have a chance at that stage."
Do you think Luckett will perform or not?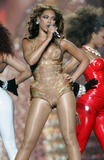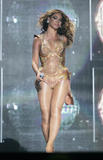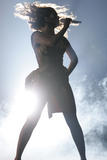 Category: Beyonce Knowles, Jay-Z