Amerie At Mercedes-Benz Fashion Week Fall 2008


Amerie was pictured at the Mercedes-Benz Fashion Week Fall 2008 for the Herve Leger by Max Azria collection, last night.The singer has revealed that there is no such thing as being called biracial,because all blacks are mixed anyway.
So you didn't have any identity issues as a result of being biracial?
No, but everybody has their own experiences. Sometimes I feel like that stuff is overblown anyway. I know a lot of people who are mixed. My experience with black people is anytime you're black and something else, you're still black because all black people are mixed with something. That's not to say that I don't buy that whole thing. But sometimes when I hear that people go through all these things—I don't know. I wasn't there so I can't say it was one way.
I would love to mix with her.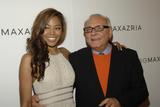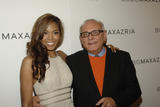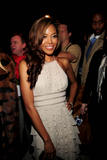 Category: Amerie